Parents


Do you need child care?
If so, you have come to the right place! We can help you locate licensed and registered child care providers in your community. When you contact our office a Referral Counselor will ask basic questions about your child care needs. All information we discuss with you is kept strictly confidential and we can give you the listing immediately over the phone, or we can send it to you by mail, email or fax and, of course, you can pick it up at our office. There is no charge for our child care referral services!


Need to find a child care provider?
Child care referrals are available Monday through Friday, 8:30am – 4:00pm
by calling (315) 393-6474 or toll free at 1-800-246-5352


Click above to complete an online child care referral request form.
A Referral Specialist will respond to your request within one business day.
Parent Referral Services Evaluation.
Help us to improve our services to parents. Please take a moment to complete our brief survey.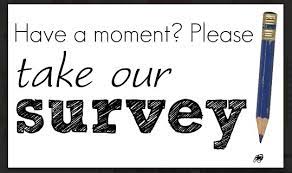 Help us, help you!
Please take our Child Care Needs Survey
​​​​​​​
The following may help you learn more about choosing appropriate child care for your family.

• Guide to Quality Child Care in St. Lawrence County
which will give you information about:
- What quality child care is and why it is important
- Checklists to use on provider visits/interviews
- Contact information to check complaint history of child care providers
- Financial information on how to get help paying for child care including tax credits
- Local, state and national resources for parents

• As You Think About Child Care
age appropriate information from the NYS Office of Children & Family Services to assist you with
your child care selection
• We will also include other materials we believe you may find helpful.

Please note, we do not make recommendations to child care providers...
The SLCCC does not provide recommendations to child care providers. The provider names and information you receive are referrals. Only you can decide whether the provider and/or quality of the program is right for your child. We encourage you to visit several providers before making your final choice. Ask for references and contact them to see what they have to say about the provider you are thinking of using.

Confidentiality...
Any and all information you share with SLCCC is kept strictly confidential and will never be shared.

Comments/Concerns...
If you have any comments or concerns about our referral services, please contact Bruce Stewart, Executive Director at (315) 393-6474
CHILD DEVELOPMENT MILESTONES...
The CDC offers age appropriate developmental milestone references, printable checklists and you can even download their milestone tracker mobile app. Click on the CDC logo for more information or check out their Milestone Moments quick reference guide.
FREE PARENT NEWSLETTER...
Parenting information when you need it.
Finding reliable parenting information and advice on the web can be overwhelming! How do you know what you can trust — especially when you are busy and there's just so little time?
Just in Time Parenting is a free parenting newsletter subscription that is delivered by email and is specific to your child's age and needs from birth through 5 years. They are designed so that information that's relevant to your family is automatically delivered to you just in time!

ADDITIONAL RESOURCES FOR PARENTS...
Parents ... Check This Out!!!
Click the logo below fantastic parent resources.
At Zero To Three, our approach to supporting parents is based on the belief that parents are the true experts on their children, and that there is no "one-size-fits-all" approach to raising children. The information and tools we offer are designed to support parents in developing their own ways to promote their children's growth and development.
... their mission is to enhance parenting skills, knowledge, and behavior through a strong, statewide network that promotes and improves parenting education.
... is a resource for families to find and share information about child care, child development, parenting issues, etc.
...is a wealth of information about quality indicators in child care programs. We encourage you to visit and explore their website before you interview or visit child care providers.
ZERO TO THREE


...is a national nonprofit organization that informs, trains and supports professionals, policymakers and parents in their efforts to improve the lives of infants and toddlers.


If you have any questions please contact the St. Lawrence Child Care Council by phone at (315) 393-6474 or email at geninfo@stlawrencechildcare.org