Information & Reports to the Community
The St. Lawrence Child Care Council continually strives to be a reliable source of child care data and information on child care issues. Research has shown that quality child care has a positive impact on a region's economy, its quality of life, its attractiveness to new business and its ability to attract and retail skilled labor.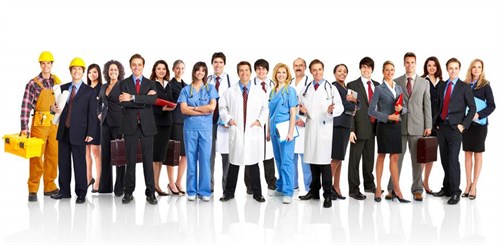 Child Care Keeps the North Country Working!
What will the permanent or long term affects of the pandemic have on the North Country workforce? Child care is cited as one of the major barriers for employers and parents.
A wonderful series of stories on child care in the North Country. These segments focus on the struggles working parents have trying to find, keep and afford child care. They also include how these struggles are impacting local employers and economic development.
Presentation to the SLC Reopening Task Force during the height of the COVID-19 pandemic in preparation for the start of the 2020-2021 school year. The information looked at the current availability of regulated child care slots by school district vs. the potential estimated need or demand for child care should schools be forced to close due to COVID outbreaks.
A report produced by the Child Care Coordinating Council of the North Country in collaboration with the St. Lawrence Child Care Council, Jefferson-Lewis Child Care Project, Adirondack Community Action Programs and the Southern Adirondack Child Care Network. This report was funded by a grant from the North Country Regional Economic Development Council.
A presentation on the state of child care in the North Country at the June 26, 2019 meeting of the North Country Regional Economic Development Council in Lake Placid by Emily Badalamente, Excelsior Fellow NYS Governor's Office and Bruce Stewart, Executive Director, St. Lawrence Child Care Council.
Committee for Economic Development (CEDS) - Child Care in State Economies 2019 Update
Impact of the Child Care Industry in New York - Cost of Child Care & Labor Force Participation
Child Care Usage in New York - The Link Between the Paid Child Care Sector and the State Economy
For over 30 years, Child Care Aware® of America (CCAoA) has kept the nation informed and advocated for affordable, quality child care for all families. This year, in response to COVID-19, we focus our efforts on documenting the devastating impact of the pandemic on the child care system. Picking Up the Pieces: Building a Better Child Care System Post COVID-19 combines our annual report, The U.S. and the High Price of Child Care and State Fact Sheets into one report, along with additional data gathered from Child Care Resource and Referral agencies and other sources as recently as July 2020.
While many economists agree on the long-term positive impacts of high-quality early care and education programs, New York businesses do not need to wait 18 years to experience economic gains from early learning investments. This report shows these investments also provide a surprisingly big boost to New York's economy today.
The Economies Impact on Parent's Choices, NACCRRA,
More than 11 million children under the age of 5 regularly spend time in some type of child care setting every week. The majority of parents consistently report that this care is a necessity that enables them to find and keep jobs in an economy where both parents have to work.
Overview: The Regional Economics of Child Care
Child care is an economic sector that traditionally has been underrepresented in economic analysis - particularly among regional economists. Child care typically is considered from a welfare or education frame and not as economic sector in its own right. But that is changing. Increased interest is being focused on the child care sector by economic developers, child care policymakers and regional economists. Over the last decade more than 84 regional economic impact studies of the child care sector have been undertaken across the United States and Canada. (see http://economicdevelopmentandchildcare.org/econo mic_impact_studies for a complete list). Each of these studies has reinterpreted child care as an economic sector and sought to develop better data on demand, supply and prices in the child care market
New York business leaders recognize that the key to jump-starting the state's economy and keeping struggling companies in business is to generate additional sales of local goods and services, while also creating new jobs. That is why, after taking a hard look at the research and calculating proven returns on investment, New York business leaders are calling on the governor and state legislators to invest in early care and education. This report documents that economic boost for local businesses and help build stronger communities over the long term.
This study examines local and state programs and policies to improve the quality of family child care. Through literature review and interviews with child care experts and program administrators, key needs and strategies for improving quality in family child care settings were identified. The report describes approaches used by four state-wide programs and nine local programs.