Helping Your Employees Find Child Care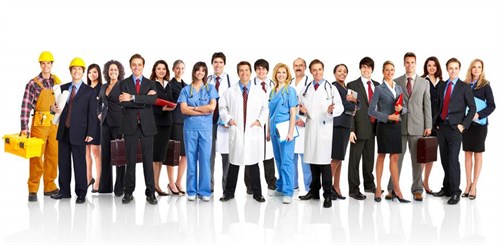 Child Care Keeps the North Country Working!
Many employers are realizing that providing child care assistance or benefits to their employees:
Lowers absenteeism

Increases productivity

Improves employee morale

Enhances corporate image
The St. Lawrence Child Care Council can assist employers by providing:
Referrals for employees to area child care programs

On-site information provided to employees regarding child care, paying for child care and child development topics

Child Care Program Information: characteristics of quality child care,

t

ypes of programs available in St. Lawrence County

Assistance to start an employer driven child care program

Employee child care needs assessment
Staff of the St. Lawrence Child Care Council will come to your workplace and speak with employees about finding and selecting quality child care.
Remind your employees help is available as they search for quality child care and your company cares enough to help them. The St. Lawrence Child Care Council can provide brochures, posters, etc. that are perfect for the employee break room, common areas, or HR office to help you support your employee parents with child care issues, questions or concerns.
Your employees may be able to get assistance for some or all of their child care costs through the NYS Child Care Assistance Program (CCAP)? Just post this notice and we'll take it from there!
A simple flyer you can post for your employees to help them find and/or get help paying for child care costs. Just post this notice and we'll take it from there!
A quick glance why employers should consider the child care needs of their employees.
Ideas most employers can implement with little or no expense to help employees with young children.
Check out these great articles from the world of business ...
Committee for Economic Development (CED) - May 2021
Expanding access to quality child care is an economic development and growth strategy, an investment in our future workforce, a taxpayer savings strategy and a way to give all children an equitable start in life. Nobel Laureate James Heckman most recent research found every dollar spent on high quality birth - 5 programs for disadvantaged children delivers a 13% annual return on investment.
A brief summary compiled by the NYS Early Care & Learning Council that highlights the direct correlation between workforce productivity and their ability access to quality child care.
U.S. Chamber of Commerce Foundation - Lack of access to quality and affordable child care is a significant barrier that limits the supply of talent. Companies that take an active role in helping their employees secure these services generate billions of dollars a year in revenue due to increased workforce participation. You can implement policies at your company that bolster your bottom line, attract and retain the talent it needs to succeed. Investments in high quality early childhood education support our current workforce (working parents) and strengthen business today while building the workforce we'll depend upon tomorrow and for decades to come.
Harvard Business Review - Childcare is not a family issue, it is a business issue. It affects how we work, when we work and for many, why we work. Moving forward, employer-provided child care could also influence where we work. Employers that provide high-quality childcare will not only differentiate themselves from the competition but will also create a "sticky" benefit that fosters retention. Employees are less likely to move to a new job if it also means moving their childcare from an environment they love and trust. It is up to businesses to think creatively about ways to build the childcare infrastructure we need to help working parents keep working for their families, and the economy as a whole.
Penn State University - A commitment to supporting the child care needs of employees can improve your workplace effectiveness and serve as a recruitment tool to attract skilled workers. Employer Options for Child Care is designed to help you choose a child care strategy that fits your business and responds to your employees. This publication is a tremendous resource for employers and was produced by Penn State University.
This research was conducted by Karen Shellenback, work/life policy consultant, while she was working with the Cornell Linking Economic Development and Child Care Research Project. In her prior work as a consultant with PricewaterhouseCoopers L.L.P. and LifeCare Inc., Karen worked with numerous Fortune 500, government and small businesses on implementing work/life and child care initiatives to increase employee productivity, reduce absenteeism and turnover, as well as create great place to work environments.
If you have questions contact the St. Lawrence Child Care Council by phone at (315) 393-6474 Ext. 12 or email Bruce Stewart.